Over 99 per cent of businesses in the UK fall under the small and medium business category. A small business can be a retail store, a company, or a restaurant launched by a founder without the intention of expanding the business into a franchise, chain, or conglomerate.
While a single grocery store falls under the small business model, a nationwide chain grocery company does not. Small business investors use their personal savings to get their businesses off the ground. These entrepreneurs will only generate revenue if the business becomes a success.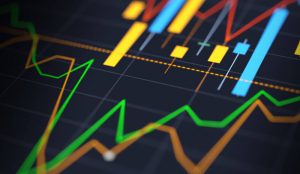 Major Characteristics of Small Business Investments
What sets aside small business investors from other entrepreneurs? Here are some distinct characteristics:
These entrepreneurs focus on a single product/ service, a single locality, and a single market. During the start-up phase, a small business owner will not have expansion plans.
The initial motivation and goal are to make a profit. At other times, the business is driven by the entrepreneur's desire to effect social change.
Most small businesses are either funded through personal savings or microloans. Venture capitalists and outside investors are rarely involved in small businesses.
Challenges facing Small Business Entrepreneurs
Even though small business owners do not have high overhead expenses, there often face challenges among them being:
Stiff competition
Devising market strategies that will draw more customers to the business
Maintaining steady cash flow without involving third-party investments
Maintaining a solid brand reputation
Finding time for friends and family
Industries Where Small Businesses Thrive
Although small business entrepreneurs can invest in a wide range of industries, most operate brick-and-mortar shops, retail stores, bakeries, restaurants, and hairdressing joints.
Small business entrepreneurs can also operate as creative professionals such as business consultants, marketers, copywriters, or graphic designers who launch and run their own businesses. Service trades such as plumbers and electricians also fall under this entrepreneurship category.