Companies operating under the large company business model have solid sets of life cycles. There is a consistent effort in sustaining innovation and diversifying market offerings. These entrepreneurs must deal with the new competition and keep customizing customer tastes. Below are some of the advantages and disadvantages of large company entrepreneurship.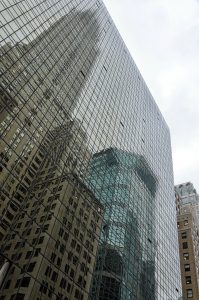 Why Large Businesses go for this Entrepreneurship Model
Corporate entrepreneurship plays a crucial role. It is through this business model that innovative services and products are created. By utilizing this business approach, large organizations can improve their merchandise. Large company or corporate entrepreneurship is a great way to renew company structure.
Advantages
The main objective of this business model is finding innovative ways to expand the company's market operations. This flexibility comes with unparalleled freedoms and some degree of control. Key advantages are:
Availability of resources.
Building the brand name.
Reforming the structure of the team.
Fostering growth.
Boosting innovation.
Maximizing productivity.
Boosting employee morale.
Earning a competitive advantage.
Enhancing profitability.
Disadvantages
Here are some of the disadvantages linked to Large Scale Entrepreneurship:
Extended Approval Cycles
Job Security
Fear of failure
Extreme creativity in ideas is required
No actions, only encouragement